It's May in Shanghai, and the sun is blazing. From May 5 to 7, Wessende took advantage of this heat wave, carrying a PC-controlled electric vehicle comprehensive performance testing machine, and made a shining debut at the 31st CHINA International Bicycle Exhibition with the theme of "Safer, Smarter and Lower carbon" at the Shanghai International Bicycle Exhibition-China CYCLE. Get the attention and support of many well-known customers at home and abroad in the industry.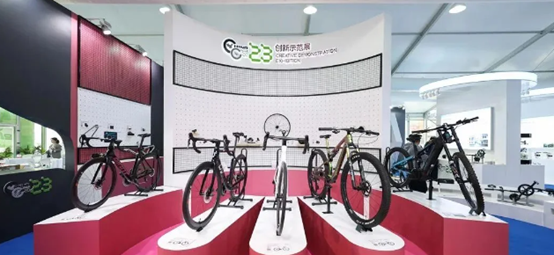 On the morning of May 5th, Zhou Changyuan, chairman of Wessende, attended the opening ceremony as an invited guest. In view of the characteristics of bicycle testing requirements are relatively high and are greatly affected by test equipment and test methods, Wessende has made great progress and accumulated experience in the fields of testing machine host, measurement and control system, test software, fixture and strain measurement after years of repeated testing verification and data comparison. We have developed a number of special equipment and accessories for different composite material testing standards, and made our own contributions to the progress of the domestic composite material testing industry.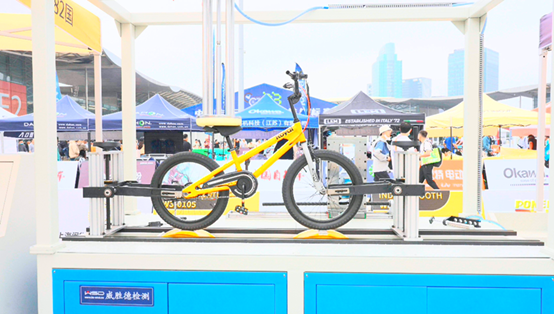 In the bicycle exhibition hall, visitors gathered, and the huge exhibition team of Wessund was also overwhelmed. This exhibition is mainly based on PC controlled electric vehicle comprehensive performance testing machine and all kinds of composite materials special fixture and accessories appeared at the exhibition site, the advantage of this product is that it can simulate artificial driving on the road. In order to obtain accurate data, the traditional test method is manual riding test. However, artificial riding has certain dangers and is also restricted by weather and other factors. Pc-controlled electric vehicle comprehensive performance testing machine can avoid these problems, and the obtained test results are not much different from the manual test results, we attract customers to stay through on-site practical demonstration, and negotiate with customers face to face.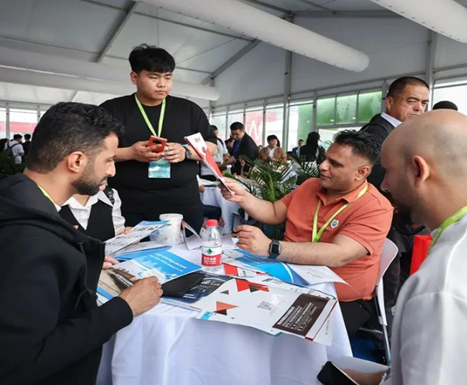 During the three days of the exhibition, Wessende's beautiful booth and exquisite equipment attracted many experts, scholars, industry colleagues and intended customers to communicate. Scientific and technological innovation is changing with each passing day, Wessende will also struggle and innovate, and we will present more technologically advanced testing machine products for domestic and foreign markets in the future.